Everything went reasonably well with my grandfather's visitation and funeral. Got to see a lot of family I hadn't seen in a while - many people met Daniel for the first time. And my grandpa is now happy and pain free, and with my grandma :)

My Dad put together a really nice picture show with some music my Mom picked out (it was her Dad). Here are some of the pictures he used, along with some things he said about each of them.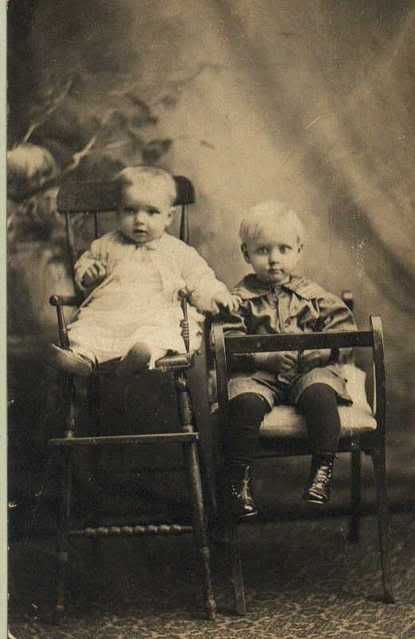 He had four younger brothers and one younger sister.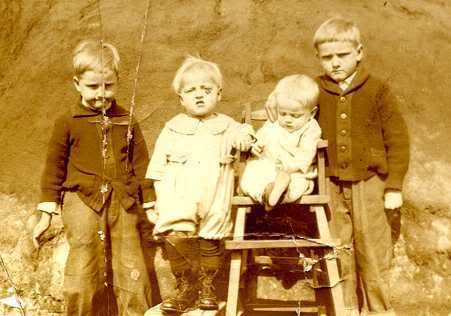 This is his parents and five of their six children. He is on the right.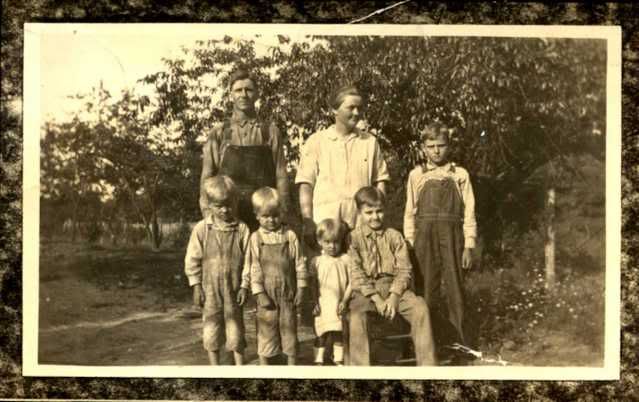 His parents were farmers.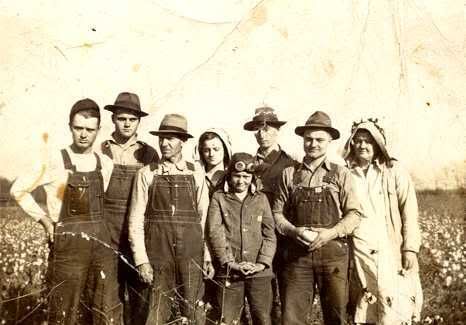 He worked with them until all five of his children were born.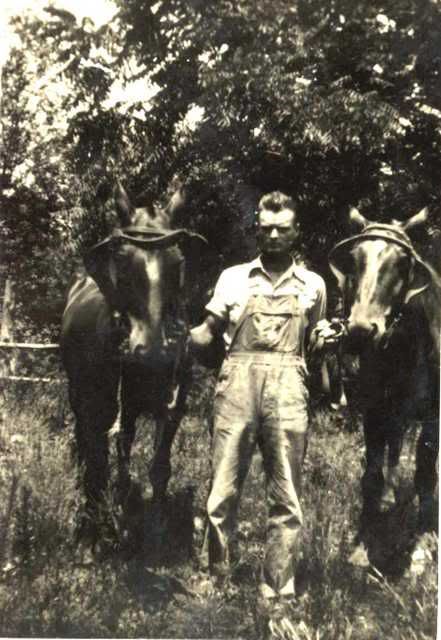 But he couldn't make a living for five kids farming, so as thousands of others have done, he went North and got a job in Detroit working for Chrysler. Working at this service station was a part time job. His wife and five kids stayed behind in Tennessee for a few months.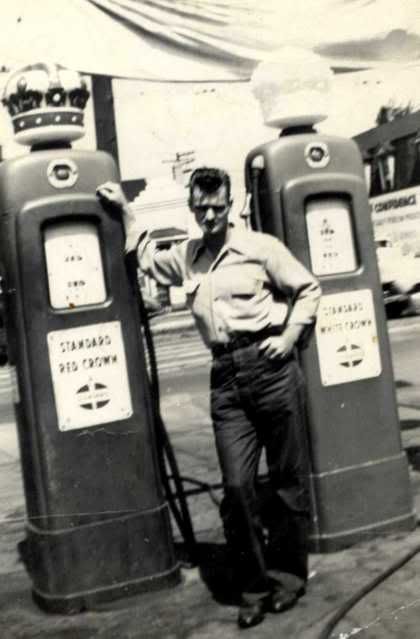 Him and grandma in front of the house they had in Detroit.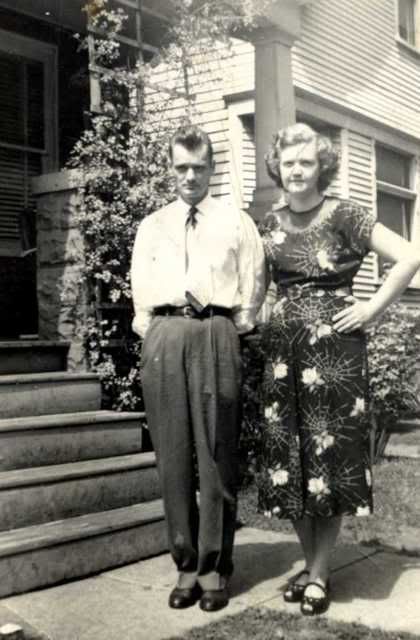 After a few years he got a chance to transfer to Indianapolis so they would be closer to Tennessee.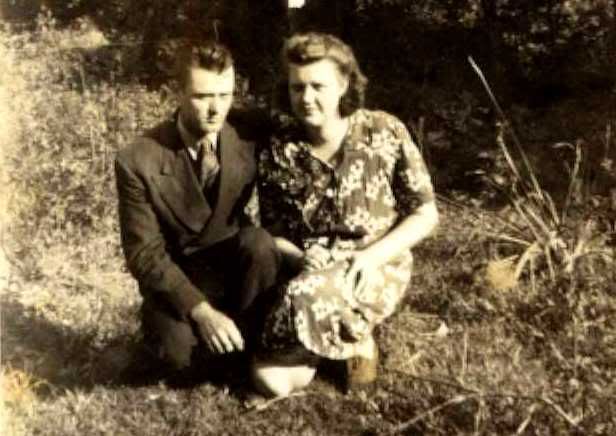 They remained near Indianapolis until he retired from Chrysler and then they moved back to Tennessee. My Mom is the littlest one on the left in the front. What a smile! ;)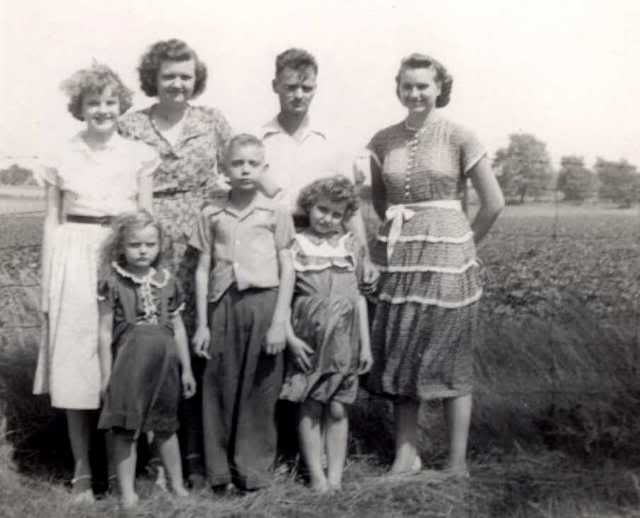 These are his parents at their 50th Wedding Anniversary and his brothers and sister with their spouses.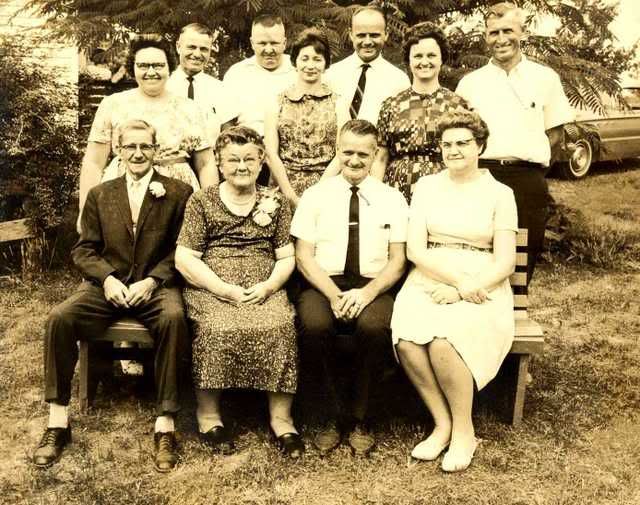 The only picture they ever had professionally made.





At their 40th Wedding Anniversary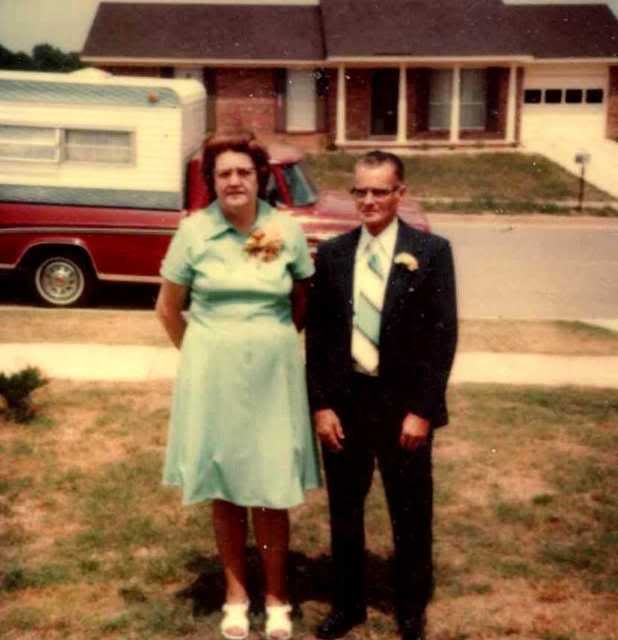 At their 50th Anniversary. They were married about 61 years before she died.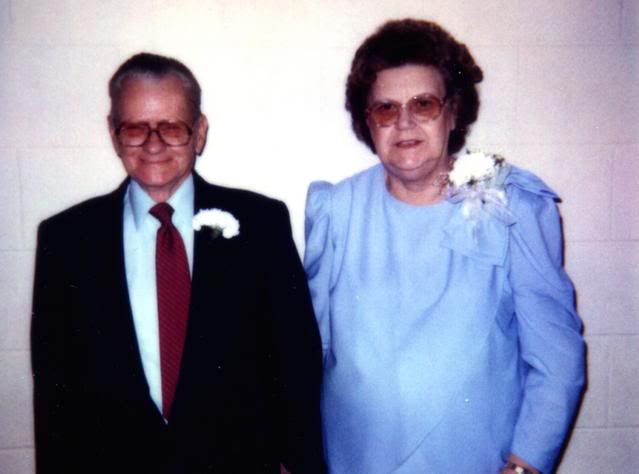 With my Dad.